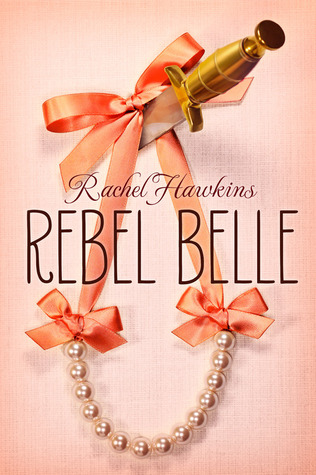 Harper Price, peerless Southern belle, was born ready for a Homecoming tiara. But after a strange run-in at the dance imbues her with incredible abilities, Harper's destiny takes a turn for the seriously weird. She becomes a Paladin, one of an ancient line of guardians with agility, super strength and lethal fighting instincts.

Just when life can't get any more disastrously crazy, Harper finds out who she's charged to protect: David Stark, school reporter, subject of a mysterious prophecy and possibly Harper's least favorite person. But things get complicated when Harper starts falling for him—and discovers that David's own fate could very well be to destroy Earth.

With snappy banter, cotillion dresses, non-stop action and a touch of magic, this new young adult series from bestseller Rachel Hawkins is going to make y'all beg for more.
At the begining of this book I was really enjoying myself. I really liked Harper and David. but then things took a turn for the less exciting.
The love triangle had a lot of promise but it didnt manage to keep up the frustration and excitement that a love triangle usually has.
I wanted a funny and light hearted story and I guess I got that because parts of it were funny but overall it was just a little dull.
There was little to no character development throughout the whole book. I dont feel like i really was able to envelope myself in the world because it wasnt really very well described.
It was a very quick read and did get me out of a little reading slump so i am greatful for that. I gave this book a generous 3 out of 5 on Goodreads.